Click to view photo gallery
Penning System
Description
Big Dutchman offers animal-friendly easy to clean penning systems for sow, nursery and finishing housing. Our flexible modular system enables you to construct any type and size of pen, independent of the conditions on site and the dimensions of the house. Our experts are available to advise you on how to put together your ideal penning system.
Features
Solid walls with height options to suit your preference
One-handed locking pen doors
Easy to assemble with few and simple components
Made from long lasting and durable materials
Easy to clean
Suitable for all housing and management situations
Options means you get what fits best
Our penning system offers the ultimate in flexibility, available in different heights (500, 600, 750, and 1100 mm), two thicknesses (35 and 50 mm) and the width can be cut direct to your specifications. Concrete partitions and reinforcing posts may be added for extra stability. Single handed locking mechanisms and divided doors make managing your herd simpler and easier.
Bio-security is our concern too
Our priority is to keep your pigs thriving, so our penning system is designed for easy cleaning. Our wall panels are smooth in order to keep dirt and germs at bay and special inserts can be used to seal the end of each panel.
Layout Examples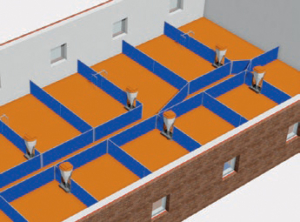 Piglet rearing pens with branch aisle and automatic feeders installed in the partitions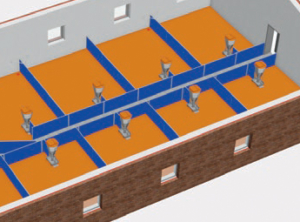 Piglet rearing pens with automatic feeders installed inside the pens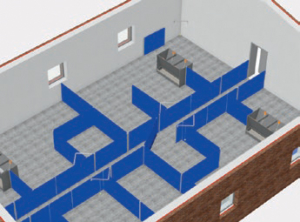 Pens for finishing including selection areas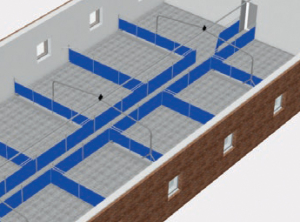 Pens for finishing with divided doors and liquid feeding system